Change management includes the methods and manners a company uses to describe and implement change within its internal and external processes. Change management encompasses all approaches to prepare, support, and help individuals, teams, and organizations alter their work behavior.
Companies often struggle with sustaining desired change. Below we've identified the key components to successfully managing change for the long term.
Effective change management requires top-down executive commitment and bottom-up improvement of daily work.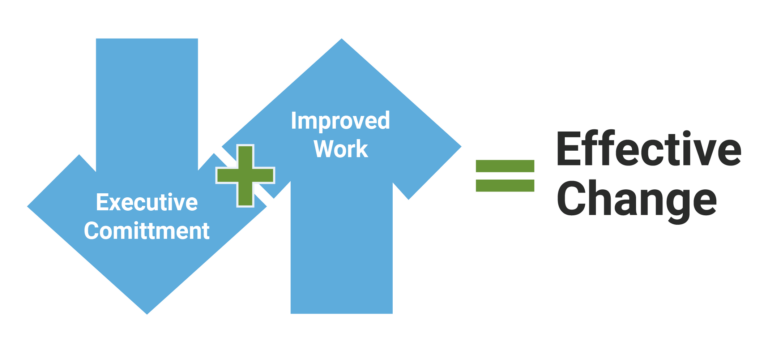 Executive commitment to change requires a vision, resources, and engagement to communicate why and when the change is needed.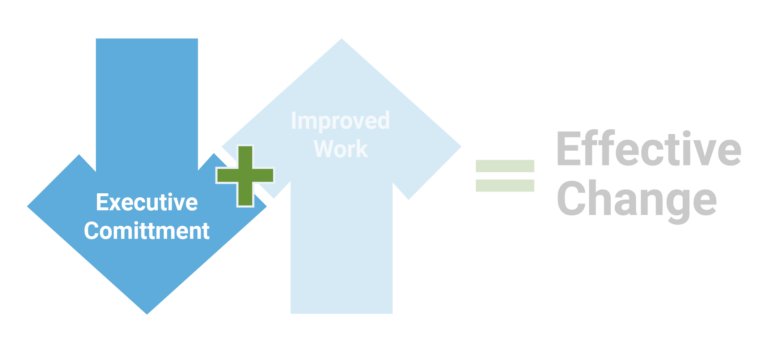 Grass roots teams must help define how the daily work effort will change and influence their peers to alter behavior.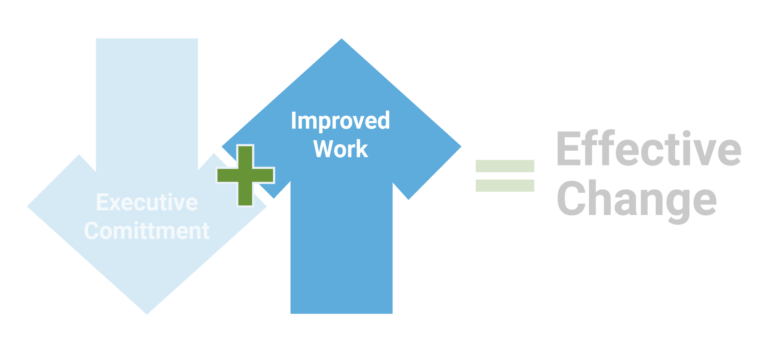 Sustainable change is a result of executive commitment and grassroots daily behavior modifications that are continuous, leverageable, and repeatable.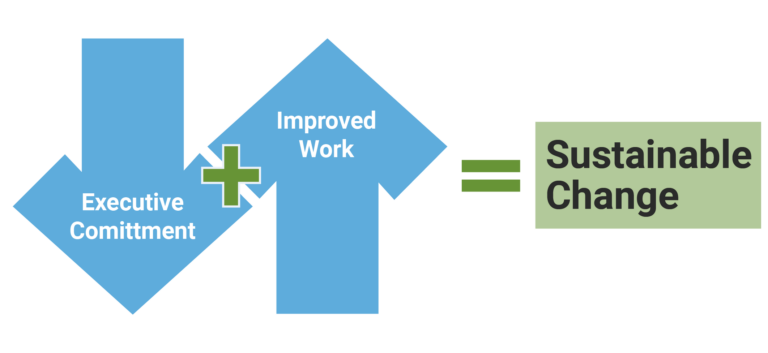 Clear iQ's Change Management Approach
At Clear iQ, we focus on change management from day one and continue long after project deployment. To support this focus, we:
Ensure all stakeholders have a seat at the table when defining the problems to be solved
Instill ownership in the working staff members
Rightsize the learning and development approach to the specific situation at hand
Develop communications and training material you can use on an ongoing basis for new hires, merger and acquisition changes, and more—rather than for just a one-time deployment
Define and measure success criteria through the 30, 60, 90, and 180-day adoption windows to allow for adjustments and ensure sustainable change
Contact Us to discuss your change management strategy.
"
Clear iQ had the creative vision and strategic mindset at a level that I haven't seen before.
"
They don't fall into the typical consultant mode where they'd present, hand-off, and run away, leaving the client team with people who might not know how to deploy.
"
We couldn't have selected a better vendor, lifelong business partner, mentor, and coach.
We facilitate adoption of the right solutions to your biggest challenges by building influence from the C-suite to the factory floor.
We empower you to implement internally—our commitment is to solving your problem, not extending our engagement.
CONTACT US TO SET UP A BRIEF DISCOVERY CALL